Many users are experiencing massive delays typing on the on screen keyboard after upgrading to the new iOS 7.1. The keyboard almost appears non-responsive; taking seconds for each keystroke to register. The fix is simple.
Fix Slow Keyboard for iOS 7
1. Go to Settings > General > Reset
2. 'Reset Keyboard Dictionary'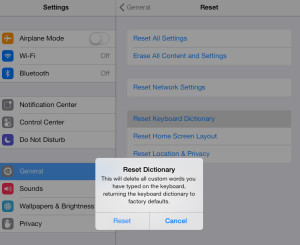 That's it! The keyboard should now be responsive.