Many T-Mobile customers are experiencing frequent game freezes when playing Pokemon GO with an iPhone 6S or 6S Plus usually after catching a Pokemon or when trying to battle a gym leader. Learn how to fix the Pokemon GO freezing issue for T-Mobile.
How-to Fix Pokemon GO Freezing Issue (T-Mobile)
1. Go to Settings > Cellular > Cellular Data Options > turn 'Enable LTE' off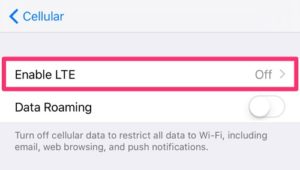 Although, this is not a permanent solution. It is a workaround. Many users are reporting less frequent freezes when turning off LTE. Let us know if this solution has helped you in the comments below!